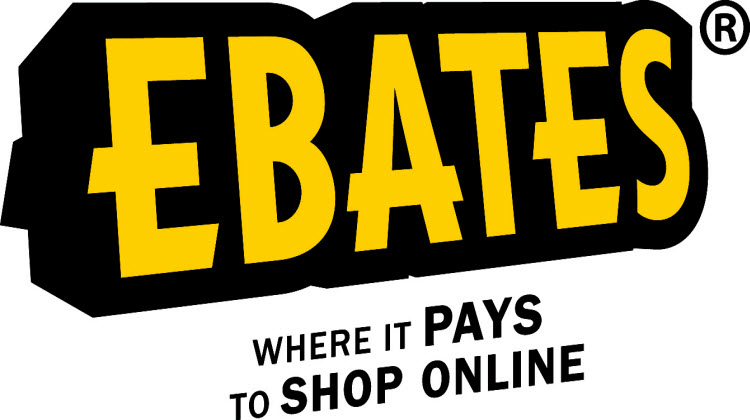 Ebates is one of the best shopping portals online.
A shopping portal is a website that you log into first before getting redirected to online retailers that you normally shop at. The point of going through the portal is to earn cash back for your shopping. It costs you nothing to use these shopping portals so you're really doing yourself a disservice if you haven't jumped on the bandwagon yet.
The Pioneer Of Cash Back Shopping
Most would say Ebates is the pioneer of online Cash Back Shopping, being established in 1998.
They get a commission for sending you to retailers' sites and they share the commission with you. The site was started by two prosecutors that used to prosecute online fraud cases so security is a top priority (your information is safe).
The goal at Ebates is that everyone gets to make some money off of the big corporate retailers. It is a goal that has been realized by every person that uses the site.
There are actually many other shopping portals available, some are good and some are so-so. I've always used Ebates out of habit, and have actually been a member since 2007. I wouldn't say I'm an online shopaholic, but I've still earned close to $1000 in cash back since joining.
*Another popular online shopping portal is Mr. Rebates, so check that one out as well. I compare Ebates vs Mr.Rebates here. There are many others and I will review all of the best very soon.
Why Sign Up With Ebates?
I certainly don't think you have to choose Ebates as your online cash back shopping portal, but you REALLY should pick at least one portal to sign up with.
The following are some key points for using Ebates (or any shopping portal):
Online cash back shopping portals are all free to use!
Retailers pay a commission to Ebates and, in turn, Ebates shares that commission with its users.
Ebates has partnered with over 2,000+ of the world's top online retailers. These include big, familiar sites we all use regularly (i.e. Amazon, eBay, Groupon, Nordstrom, Walmart, etc.)
Ebates actually pays you a referral bonus (starting at $5+) every time you refer someone who signs up and shops at a partner site. I remember trying to educate all my friends on what it was all about back in 2007. You can probably understand the skepticism or just pure lack of motivation to look into such things. It should be much easier to refer people these days!
Maximize your cash back and rewards potential. You can actually double and triple-dip for more earnings.

You earn the cash back by using Ebates.
You can earn cash back or rewards if you have a credit card with these benefits.
You can earn points/rewards through the programs offered by many retailers.

Cashing out is easy. You can supply your address to get your checks mailed to you. You can also have your money sent to your Paypal account (my preference), or you can even send your money off to your favorite charity. There are no fees involved in getting your money.
Sign Up With My Referral Link!
First, thank you if you decide to sign up with Ebates using my link. Once you've signed up you can also start earning bonuses with referrals.
You will earn a minimum $5 "Base Bonus" when you make a referral that signs up and makes purchases totaling $25 or more that earn cash back within one year following signing up.
There are several ways you can make referrals:

Sharing you personal referral link
Invite your Gmail contacts or send to specific emails
Share your referral link on Facebook

Ebates almost always has a promotion running where you can additional bonuses per referral (at least doubling your bonus).
2,000+ Retailers On Ebates
There are more than 2,000 retailers that partner with Ebates. Most places that you regular shop at online will probably be listed on Ebates.
Cash back amounts are constantly changing with seasons and holidays.
There are hundreds of stores like Ebay, Amazon, Express, Neiman Marcus, Sears and so many others that you can do your regular shopping at and earn a percentage in cash back. Most any major retailer can be found at Ebates. Here's a table of popular partners to give you an idea:
| | |
| --- | --- |
| Priceline.com | Nordstrom |
| Dell | Saks Fifth Avenue |
| New Balance | Best Buy |
| Brookstone | eBay |
| Kohl's | Expedia |
| Coach | JCPenney |
| Orbitz | Walgreens |
| Office Depot | Barnes&Noble |
| Travelocity | J.Crew |
| Hotels.com | Livingsocial |
| Lids | Target |
| Walmart | Sephora |
| Amazon | Macy's |
Most of your favorite travel websites will also be found on Ebates! I save a lot of money by using Priceline combined with Ebates, and my cash back credit card!
Ebates not only offers cash back for your purchases but they also offer a slew of coupon codes for things like free shipping and percentages off your entire order. It is a great way to save on items you would be buying anyway.
---
Ebates $25,000+ In Referral Bonuses
Right now you can earn additional bonus money when you make qualifying referrals, on top of your $5 base referral bonus.
Promotion is constantly renewing
You'll earn a $5 "base bonus" for each referral that signs up and makes purchases totaling $25 or more that earn cash back within one year following signing up.
During the promotion period you can earn additional bonuses that are tiered depending on how many referrals you make.
You can potentially earn cash bonuses of $6000, $10000, $15000, $20000, and even $25000+
See the table below for details on the tiered additional bonuses for this promotion.
Ebates 2016 Toyota Highlander Promo
Ebates has a current promotion where you can enter to win a 2016 Toyota Highlander by making referrals.
Promotion set to run until 12/31/2016
When you invite friends with your personal referral link or social share links, you'll receive 1 entry into the sweepstakes for each friend who joins. (Maximum of 5 entries.)
Disclaimer: A friend must join during the Sweepstakes Period to receive an entry for this Sweepstakes. Deadline for entry is December 31, 2016.
How to Enter the Sweepstakes: Entrants must have a valid Ebates account at the start of the Sweepstakes Period. Each time Entrant refers an eligible friend or family member who doesn't already have an Ebates account to Ebates during the Sweepstakes Period, and the referred friend signs up for a new Ebates account via the Entrant's referral communication, Entrant's referral automatically earns Entrant an entry in the Sweepstakes, up to a maximum of five (5) entries per Entrant.
Alternate Method of Entry by mail: : Entrants may also enter by mailing up to five (5) handwritten 3 x 5 cards with Entrant's full name, postal address, the email address that corresponds with Entrant's Ebates account, and telephone number to Ebates Sweepstakes, Refer-A-Friend Q4 2016, Ebates Inc., 160 Spear Street, Suite 1900, San Francisco, CA 94105. All contact information provided must be valid, truthful and current. Entrants will receive one (1) entry for each valid, complete card received. Mail-in entries must be postmarked by December 31, 2016 and must be received no later than January 7, 2017. Envelopes containing multiple entries will be disqualified. Released Parties (as defined below) are not responsible for lost, late, damaged, delayed, destroyed, misdirected, incomplete, illegible, mutilated, or postage due mail. Such entries are void and will not be accepted. Incomplete, unreadable, or unintelligible entries, in the sole discretion of Sponsor, will be disqualified.
If you are not an Ebates member, sign up here.
You May Also Like These Top Pages At MoneysMyLife: